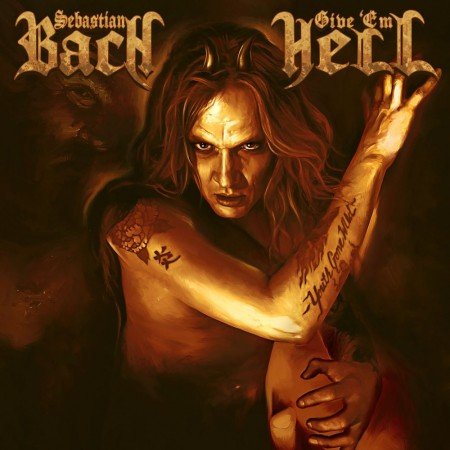 Sebastian Bach has committed a new CD; Give 'em Hell, and I must make it clear right away; it is very successful. There is nothing new under the sun, but he certainly did not disappoint me. It is a follow-up to his 2011 album; "Kicking & Screaming", and it goes in the same thread as this.
He has put a good band together for this CD, namely Devin Bronson (Avril Lavigne, Pink) on guitar, Bobby Jarzombek (Rob Halford, Riot) on drums and Duff McKagan (Velvet Revolver, Guns N 'Roses) on bass, and guest guitarists, John 5 (John Lowery) (Rob Zombie, Marilyn Manson) on "Temptation" and Steve Stevens (Billy Idol) on "Push Away", "Had Enough" and "Gun to A Knife Fight".
Sebastian's voice is in top shape and the CD's 12 tracks fly away. A simple country-style tune is also included (-an April Wine cover track). The production is once again in the hands of Bob Marlette. We know Bob Marlette from: Black Sabbath, Rob Zombie, Alice Cooper, (and countless others since 1980)
Both vocal work and the music itself is treated with love and respect. Sebastian Bach & Bob Marlette has been co-writing all the songs (except for "Rock N Roll Is A Vicious Game" an April Wine cover)" If you like Sebastian Bach is a "must-have" .....This is an "Mid.-tempo-Hard Rock" album, and I like it :)
Give 'Em Hell is out on Frontiers Records.





(5 ud af 6)
Visit Sebastian Bach on Facebook here.