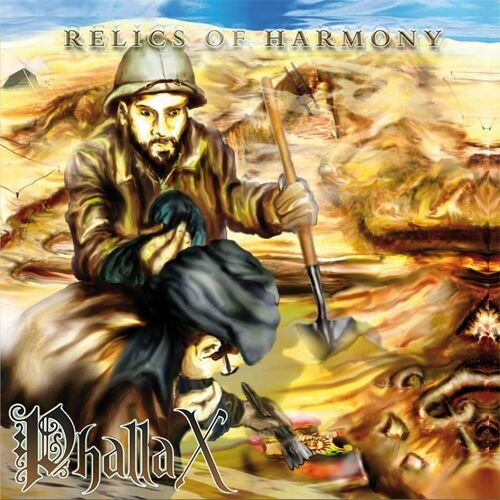 PhallaX is a Power Metal band from Stuttgard, Germany and I have heard their latest
album Relics Of Harmony which can be described as something close to a masterpiece. There is a good atmosphere from start to finish.

The style is, as I said, Power Metal and there are references to some of the bands I really like. Names like Iron Maiden, Sweet, Dream Theater, Volbeat, Chainfist and Forcentury are the ones quickly comes to mind when I hear PhallaX new album Relics Of Harmony.
There is a good ballance between instruments and vocals, and there are several tempo changes in the numbers, which makes the album interesting to listen to - again and again.
Jogi Shure has a really good voice that sometimes reminds me of Bruce Dickinson of Iron Maiden.
Felix Schurr screams now and then and plays guitar along with Phil Schulz. Fabi Bosch plays bass and Chris Rott plays drums.
The 11 tracks that the album contains are all great. The hit must be "Trollinger", where you'll find qualities from the styles of Iron Maiden and System Of A Down.
Relics Of Harmony was released april 17th on Metalapolis Records.






(6
ud af 6)