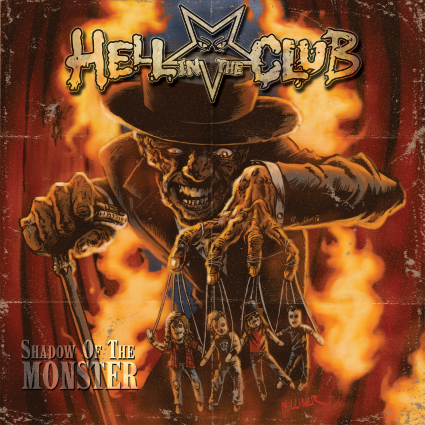 Hell In The Club's newest release album Shadow Of The Monster is a blend of heavy rock with pop that is executed wonderfully. Its pop influence is a great palate cleanser from common hard rock and metal albums, however the talented band members bring out their best performances when pop is put aside and rock 'n' roll is in the spotlight.

Shadow Of The Monster does have a bit of everything for all listeners. 'DANCE!', 'Enjoy the Ride' and 'Hell Sweet Hell' use rock to bring the best out of pop, while 'Shadow Of The Monster' and 'Try Me, Hate Me' add 80s-style head-bobbing rock that doesn't let down. Even slower tunes, such as the exceptional 'The Life & Death of Mr. Nobody' and album-ending 'Money Changes Everything' help shape up a great album that listeners can either listen to through and through or pick out their favourite tracks and stick to them.

I would recommend Hell In The Club's Shadow Of The Monster to any rock-lover, as long as the listener dives in with an open mind and accepts its pop influence. Even those who do not have high regards for pop should feel hooked and enjoy this remarkable album.
Shadow Of The Monster was released January 22nd on Scarlet Records.





(4½
ud af 6)