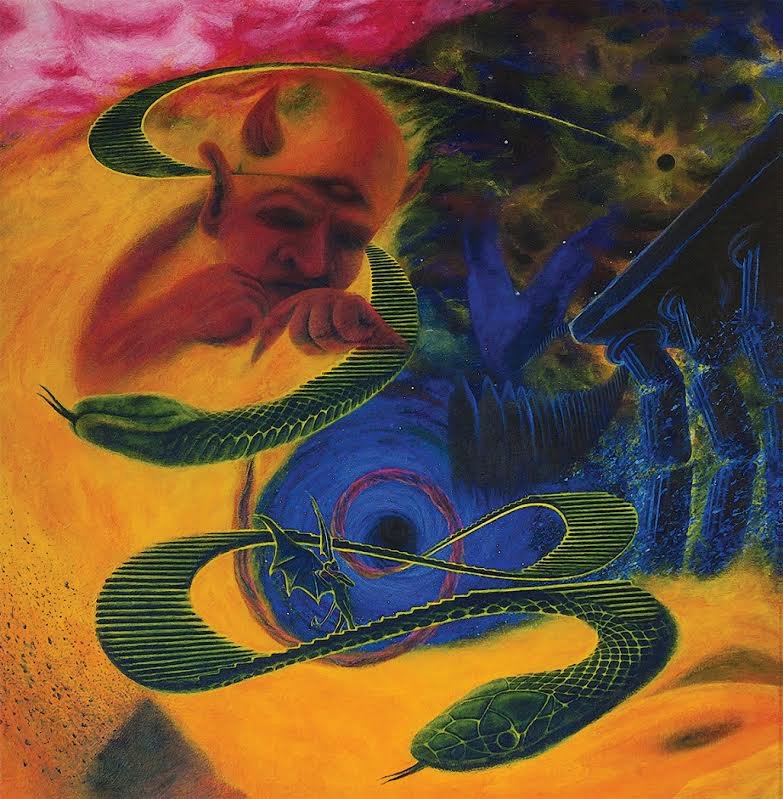 Silhouette from Denmark plays 70s inspired rock. Bands who come to mind when I hear Silhouette's CD Die The Fire are; Black Sabbath, Pink Floyd, Ozzy and Uriah Heep, with a shot Blues.

The style is hit 100% bulls eye and I have become more and more fond of them after I have heard the CD over and over again. There is only one place I think is funny, it is in the last number Autolatrist, where there comes a roar to be put up for a change of pace and something growl-ish. To me it seems a bit funny and destroys the mood a bit. But apart from this one thing, the 6 numbers with a fat wall of sound from the 70s and some 80s Ozzy.

The numbers are varied with great solos and change of tempo. They have used Hammond organ and lap-steel to make it perfect and the sound is authentic. The tunes are groovy and you'll either sit or stand swinging along. I believe they're going to do well on stage both at home and abroad, and I would love to experience a concert with them.

Silhouette consists of Tobie who sings and plays bass, Tommie who plays drums and sings, Stefan plays guitar, lap steel and singing and Eric who plays organ / keyboards, guitar and singing.
Die The Fire was released November 19th 2015.





(5
ud af 6)