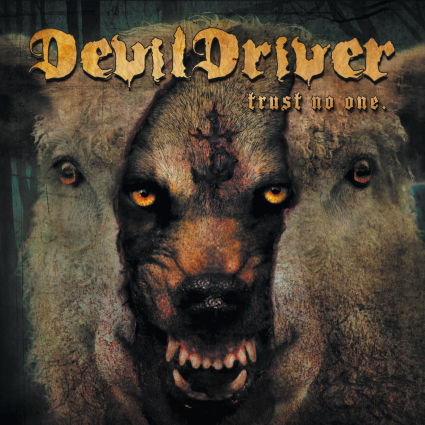 DevilDriver's Trust No One is a great metal album that has heavy, melodic and speed metal influences and meshes them into a very enjoyable album. The harmony between all instruments with the vocals is outstanding, and the album has an amazing depth to it, which helps you distinguish every sound in it.

Trust No One has a few songs that feel slightly repetitive, and sometimes overuses build-ups to follow up with a heavy riff, but it is still certainly an enjoyable album. Tunes such as "Bad Deeds" and "My Night Sky" both have fierce intros that bring forth great riffs, while "Daybreak" has one of the best choruses, with all instruments in line with the dashing vocals. "For What Its Worth" is also a great representation of how great DevilDriver's sound is and what they have to offer.

Trust No One may stumble at times, but it still has much to offer. From beginning to end, DevilDriver doesn't drop the ball and delivers an energetic and potent album.
Trust No One will be released on May 13th on Napalm Records.





(5

ud af 6)