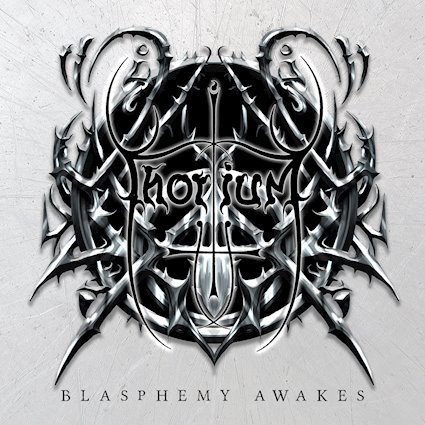 Thorium from Denmark delivers a very nice Death Metal album: Blasphemy Awakes with lots of cool mood. The band consists of Michael H. Andersen (vocal), Meal (guitar), JP Storm (guitar), Perra Karlsson (drums) and KB Larsen (bass).
The sound is a chapter for itself ... as we take right away ... Heavy, Clear, Beautiful and Brutal.
There is SO much energy and enjoyment for playing that is very infectious. It's clear we have an album that is produced with the heart and love of the genre.
Thorium is very complex as one can clearly hear through the entire album, and they have humor - which can be heard at the start of "Maniac". There are both up-pace and down-tempo numbers, which provide a great balance.
I am very excited about the sound of this album. It is very rich, heavy and clear, giving an experience that you are specially selected to enjoy the masterpiece, and that is not bad.
I would especially like to emphasize the drum sound that is SO nice on this album, but the rest is certainly nice too.