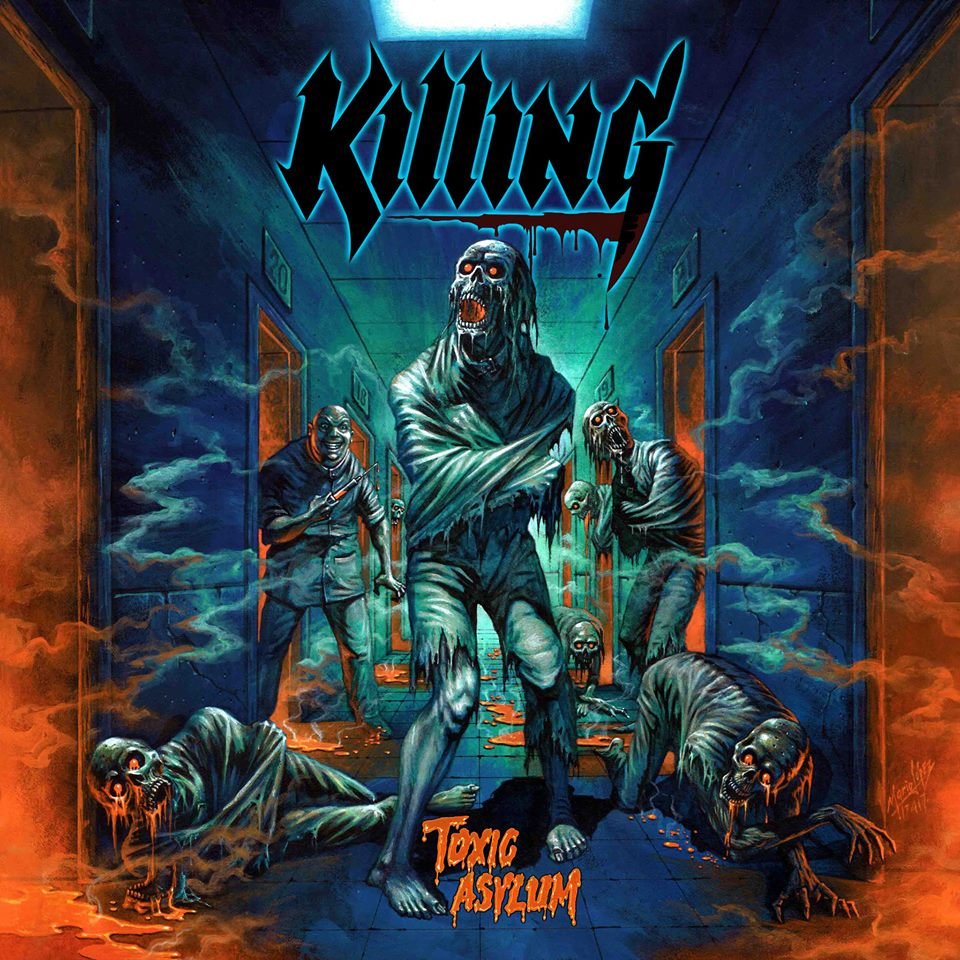 The Thrash Metal Band; Killing from Rimsø (Denmark) runs the tough style on their new EP Toxic Asylum.
Six numbers at full pace.
The sound is very rich and you'll quickly find yourself in a good mood. The style is classic Thrash. However, there is something that does not really work for me
- and I emphasize - to me .... I'm not really crazy about the song. As such, it is nice enough, but there is too much Zed McGlunk (Police Academy)
over it in my opinion. BUT apart from that, it's a cool album that you want to put on repeat instantly.
As I said, the atmosphere is cool. Very intense and heavy. The drums are clear and well balanced in the mix.
The bass and the guitars also sound great. I have to praise Snade (guitar) for a nice mix. The production itself, which is also super, is by the band itself.
Killing consists of: Rasmus Soelberg - Vocal / Bass, Snade - Guitar, Rasmus H. Sørensen - Guitar and Jesper Skousen - Drums.
Toxic Asylum was released in June 2018.





(4½
ud af 6)