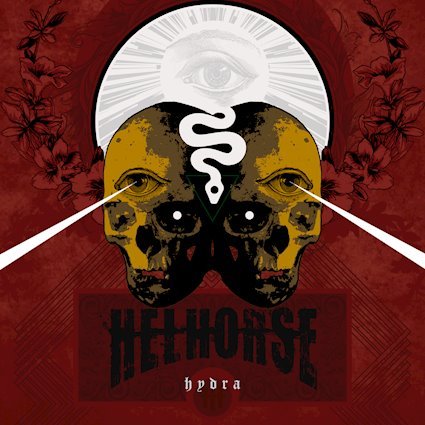 Helhorse from Copenhagen has made Denmark honor again, this time with the album Hydra.
Helhorse is from 2006 and this is their 4th album - and what an album!
The title track "Hydra" must be a tribute to Black Sabbath… the start sounds VERY much as if it could have been the old heroes.
It's an album that goes into the blood (at least for me) There are so many cool riffs and the sound is lovely and heavy.
"War Drums" is a number with many facets, both the quiet and the beautiful and the raw. It is also the album's last track….please notice the bass…it's so beautiful.
The vocal itself has a raw strength to it and is delivered with conviction and that is a pleasure to listen to. Guitars and drums run off like a smooth machine and the bass is so heavy and evil that you rejoice.
There are ten numbers and it takes a good part of 45 minutes to get through the album (once ... and you usually spend much more time on it)
Helhorse is: Vocal - Mikkel Wad Larsen, Guitar - Jakob Møgelcunt, Bass - Theis Thorgersen and Drums & backing vocal - August Vinther Ottsen.
Hydra will be released on Augsut 23rd 2019 via Rodeostar Records.






(6 ud af 6)