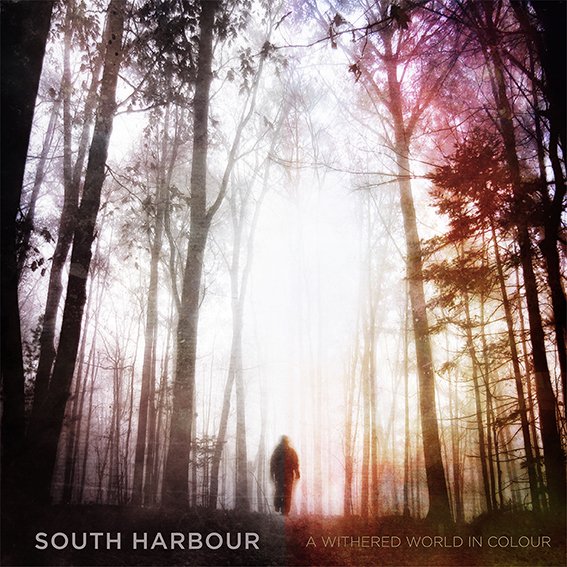 South Harbor from Sydhavnen, Copenhagen, Denmark gives us a tour of the Metal universe on their debut CD: A Withered World In Color with 9 tracks. The main style is progressive metal and there are lots of tempo changes and shifts between song styles. The drums are worth noting as they work great. So do all the others, but I want to highlight the drums as they are really successful, especially on a song like "Not all who wander are lost" (instrumental). There are some guest singers on the album, which gives a good variety, but you may lose a "golden thread" - a "whole" if you will - throughout the album.
The album itself contains a lot of exciting guitar work that ties the album together (contrary to what I said before) but this contrast also helps make the album exciting. It is very much the progressive guitar that finds its way to the listener, and if you like that genre there is plenty of treat.
The guest singers give the songs a nice variation, as they are very different singers. It is a thing that I hope will make a good impression as this project deserves it. I think Denmark is among the best and band / project like South Harbor helps to make it clear. "Exactly where we're supposed to be" is a 12 min long track in the best progressive style and there is both praise and growl. It is a nice number, but probably not a radio hit due to the length….
"Månebarn" sometimes makes me think of the Bornholm Black Metal band Blodarv with energy and playing / singing style, so we travel far and wide.
I would think it is an exciting live band and would definitely like to experience them.
South Harbor is: Guitars - Alexander Varslev-Pedersen and Kristian Hejlskov Larsen, bass - Andreas Dahl-Blumenberg and on drums - Christopher Vejlager
A Witherted World In Colour will be released on October 19th 2019.





(5
ud af 6)